ICSE 10th Date Sheet 2018, www.cisce.org time table 2018, ICSE exam Schedule, ICSE board exam schedule, ICSE Exam 2018 Time Table 
ICSE 10th Exam Date Sheet 2018
Council for the Indian School Certificate Exam is going to publish ICSE Board 10th Date Sheet 2018 on their official website, ie. www.cisce.org. students who are studying under CISE Board can download the papers their ICSE Exam Schedule 2017 as well as Practical Exam and also get Roll number, Admit Card, Model. The Board of ICSE 10th timetable will be released in the last week of December 2018 and the exam will be conducted in the month of March/April 2018.Council for Indian School Certificate Exam Department will soon upload ICSE 10th Class Date Sheet 2018 for the students and other updates on their official website.So the students can stay connected with the page for more details.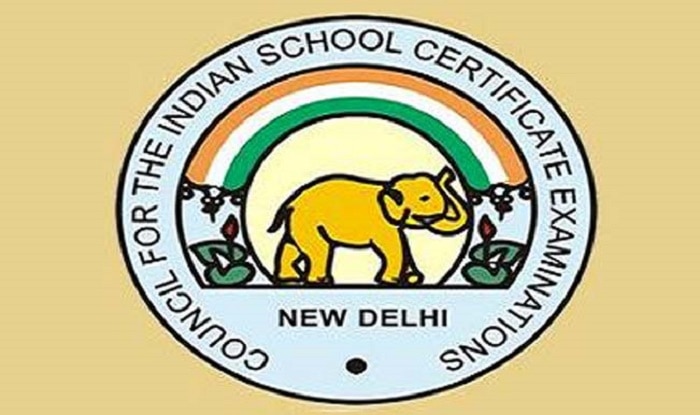 www.cisce.org; ICSE Exam time table 2018
Date
Day
Time
Subject
Duration
26-02-2018
Monday
11 AM
ENGLISH Paper 1
2 hrs
28-02-2018
Wednesday
11 AM
ENGLISH Paper 2
2 hrs
02-03-2018
Friday
11 AM
History & Civics – H.C.G. – Paper 1
2 hrs
03-03-2018
Saturday
09 AM
Arts Paper -I (Still life)
3 hrs
05-03-2018
Monday
11 AM
Geography – H.C.G. – Paper 2
2 hrs
07-03-2018
Wednesday
11 AM
Second LanguagesModern Foreign Languages
3 hrs
09-03-2018
Friday
11 AM
Physics – SCIENCE Paper 1
2 hrs
10-03-2018
Saturday
09 AM
Art Paper 2 (Nature Drawing/ Painting)
3 hrs
14-03-2018
Wednesday
11 AM
Chemistry – SCIENCE Paper 2
 2 hrs
15-03-2018
 Thursday
 11 AM
(Group II Elective) Sanskrit / French
2 hrs
16-03-2018
 Friday
 11 AM
 Hindi
3 hrs
17-03-2018
 Saturday
 09 AM
 Art Paper III (Original Composition)
3 hrs
19-03-2018
 Monday
 11 AM
Mathematics
2 1/2 hrs
21-03-2018
 Wednesday
 11 AM
 Biology – SCIENCE Paper 3
 2 hrs
23-03-2018
 Friday
 11 AM
(Group III-Elective)
Carnatic Music, Commercial Applications, Computer
Applications, Cookery, Drama, Economic Applications,
Environmental Applications, Fashion Designing, French,
German, Hindustani Music, Home Science, Indian Dance,
Physical Education, Western Music, YogaTechnical Drawing Applications
2 hrs3 hrs
24-03-2018
 Saturday
09 AM
Art Paper IV (Applied Art)
3 hrs
26-03-2018
 Monday
11 AM
Environmental Science (Group II Elective)
 2 hrs
28-03-2018
 Wednesday
11 AM
Economics (Group II Elective)
 2 hrs
30-03-2018
 Friday
11 AM
Commercial Studies (Group II Elective)
 2 hrs
Also check: CG Board 10th Time Table 2018, CGBSE 10th Date Sheet at www.web.cgbse.net
Steps to Download ICSE Xth Exam Date Sheet 2018
Go to the official website i.e www.cisce.org
Click on "ICSE" Section
Search for "ICSE Exam 2018 Schedule"
click on that link
here your Exam Scheme display in PDF Format
Download and save.
All the updates regarding the ICSE Board Exam 2018 will be available on this page.So the students can access the details from here and are requested to visit the page regularly.
Click here to know more about the ICSE Xth Exam 2018
Tags:
cg prayas result 2018
,
prayas school result 2018
,
prayas school entrance exam 2018
,
hindi vinit exam 2018
,
Prayas